You are always at the right place, at the right time.
You are reading this information and it resonates with you because you are ready and it is the right time. You wish to develop an awareness of the energy in your life and wish to learn how to transform your life.
Each of these courses are designed to help you to develop your psychic, intuitive and healing abilities by connecting to your angels and guides and by tuning into the energy within and around you. When you strengthen this awareness and are able to feel and connect to the energies, you can transform your life. You are able to change the vibration of your energy and you attract new and better possibilities towards you.
As you open spiritually you are able to gain new insight and perspective to the issues you have faced.
Limiting beliefs and fears can now go!
You are able to feel more PEACE and JOY!
You are able to MANIFEST more ABUNDANCE into your life with ease!
Your relationships with yourself and others can now improve!
You develop your POTENTIAL to NOW attract the life you desire!
INFORMATION ABOUT THE COURSES
As a student of any of my courses, you will be added to my  support group, where you will be able to post questions and receive answers from me, connect with other like-minded people and receive encouragement and support on your journey.
---
TRANSFORMING YOUR LIFE WITH ANGELS WEEKEND COURSE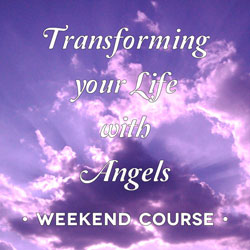 This unique and exciting transformational Course teaches you to connect to the beautiful realm of Angels specifically your Guardian Angel, learn to heal yourself and your relationships, feel energy, channel your Angel, intuitively connect and interpret the angel cards, experience Angel Meditations and Activations and so much more.
If you have a strong desire to connect and learn more about the angelic realm, you are feeling a need to connect spiritually or are looking for direction or healing, this course offers you two powerful days of transforming into the Infinite Being that YOU are!
With the beautiful energies of the angelic realms anything is possible.
This course is held in Cape Town over a weekend (Saturday 9am-4pm and Sunday 9am to 4pm)
Cost: R 2550.00
---
6 WEEK ONE ON ONE TAROT TRAINING COURSE: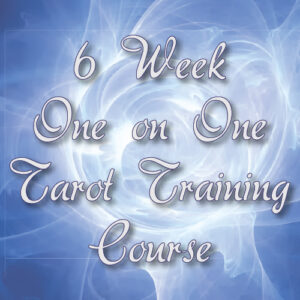 Are you interested in developing your psychic abilities? Would you prefer one-on-one training?
This course offers you: Intensive training with the Tarot to receive specific details and accurate answers.
Developing your psychic abilities.
Channeling and connecting to your Angel/ Guides.
Reading the energy of others, as well as training with other mediums.
 Learn to work with psychic or angel cards.
Reading the energy off photographs.
Clearing your energy field/aura, protection and grounding.
Training takes place one a week for an hour by appointment or Skype
Cost: R 2695.00 
I am also available for group training, 10 people or more at R 600.00 per person for a day 9.30am to 4 pm.
---